Rudy Business Cards test
$1.00
best Business cards in the industry
Description
Folding Types
Paper Options
Reviews (0)
Description
Description
Brochures are a popular format for sharing detailed information in a highly presentable way. They are usually colorful and folded, so they are an efficient format for providing information about your company, its products, and services.
Flyers are like brochures but without any folding.
To order "brochures" that require more than one piece of paper, please go to the catalogs section of this site.
Recommendations
Brochures:
The most common order options are 11″ x 8.5″ before folding on 100# Gloss Text paper.
Almost always, brochures are printed full color on both sides (4/4) and are coated AQ 2 sides. The most common folds are Tri-Folds, Z-Folds, and Half-Folds. Tri-Folds and Z-Folds give you 6 panels to display your information. Half-Folds give you 4 panels.
Flyers:
The most common order options are 5.5″ x 8.5″ and 8.5″ x 11″ with no folding on 100# Gloss Text paper. Flyers are typically printed in full color on one or both sides (4/4, 4/0) and are coated AQ 2 sides. Flyers are flat (not folded).
Marketing Tips
Brochures are a classic marketing weapon for a reason. They are an efficient way of getting valuable marketing messages in both images and text directly into the hands of potential customers. Brochures allow customers to quickly get a feel for products or services, while also finding answers to many of their initial questions. Brochures are great to include in a sales kit or pass out in high-traffic areas.
Folding Types
Maximize High-Quality, Organized Brochure Printing
Brochure printing is part of every successful marketing campaign. Give away brochures at conventions, highlight details about your new collection, or include them with every new customer purchase. They are an effective, versatile, and affordable promotional tool.
You need a fold that complements your brand and brochure design. Choose from our nine available brochure folding formats.
Bi-fold
As its name indicates, this brochure contains two panels with enough space for lengthy text or large images.
3-Panel Folds
Three-panel folds work best for most brochures. Choose from the following three-panel folding options: the trifold or letter fold, the z-fold, and the gatefold. They have just enough space for all the important information about your product or business.
Trifold
The trifold is folded twice to create three panels for a short, visual, and informative brochure. It is the most popular folding option.
Z-Fold
This commonly used brochure has six printed panels on both sides.
Gate Fold
The gatefold has two cover panels that open up to reveal a larger third panel.
4-Panel Folds
Four-panel folds are great for brochures that need to contain more information while still keeping them perfectly organized.
Accordion Fold
This brochure fold forms a zigzag pattern.
Double Gate Fold
This fold is similar to the gate fold, with an extra fold in the center. It is also known as a closed gate fold.
Double Parallel Fold
This fold is folded equally in half then folded again in the same direction.
French Fold
The French fold is folded in half horizontally and then vertically folded in half to create the four equally sized panels.
Roll Fold
Roll fold is folded three times from right to left. Each panel is directed to fold toward the left.
Paper Options
Paper
Each brochure can be printed on the following paper and cardstock options:
Twice as thick as regular copy paper
Extremely easy to fold
100% sustainably sourced
Writable surface absorbs ink better
Similar thickness and quality to a magazine page
100% sustainably sourced
Smooth coating adds more brightness to colors
Foldable and durable
100% sustainably sourced
Smooth coating adds more brightness to colors
Surface writability is limited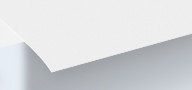 Can withstand repeated handling
100% sustainably sourced
Matte coating creates an elegant and subdued effect
Recommended for writing using permanent ink markers
Thickness is similar to paperback book covers
Scored prior to folding
100% sustainably sourced
Soft gloss finish prevents fading
Limited surface writability
Thickness is similar to paperback book covers
Scored prior to folding
100% sustainably sourced
Matte laminate adds a soft texture and muted effect
Recommended for writing using permanent ink markers